We Guide You to Your Next Home
We're here to be your advocate and partner throughout the home buying process. Our mission is to provide you with a seamless and enjoyable experience.
From leveraging the latest technology tools to assist in your home search to navigating local and legal ownership requirements, we'll get you through with integrity and collaboration. The more complicated parts of the process are where we excel. Let us share our expertise and passion for real estate with you.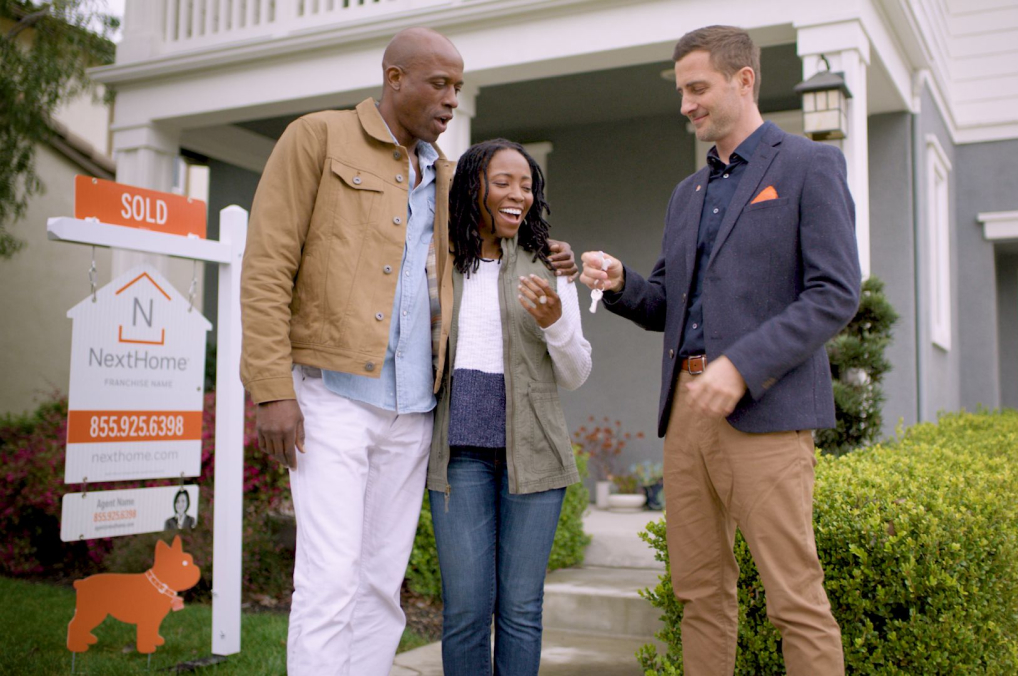 Buying a Home, the NextHome Way
Testimonials
" Our house sold after 4 days of going on the market!! Their process was easy and hassle free. From the moment we met with Craig we knew that we had made the right choice. They coordinated all of the work that needed to be done on my house for sale while I got to sit back and enjoy my newely built home. From advertising awareness, to his weekly updates, and responsiveness of him and his entire staff i couldn't ask for more. "
- Crystal Puffer (Quality Manager)
" We enjoyed working with Stacey and Craig on both are new purchase and the selling of our existing home. They helped us work through all the issues that are part of the buying and selling process. A Big Thanks to them both. "
- Terry Snyder
" I was with great pleasure to work with Stacy. Her endless commitment to guide us to find our home was outstanding. We were looking for something not common and she was dedicated to locate it. If you a lookimg for someone with great knowledge, skills and dedication; look no further and contact her today! "
- Mia Chorney
" We have used Stacey twice for purchasing a home. Each time we had a wonderful experience. She was so patient with us during the ups and downs, highs and lows of homebuying. Thank you for helping us find our dream home!! "
- Amy Voss (Senior Business Manager)
" It can be difficult to find a realtor that you are confident understands your needs. Stacey proactively asked questions to gain a full understanding of our thought process and market expectations. She did a great job staging our home and keeping us informed once listed on the market. Her communication style is thorough and she responds timely. If you are looking for a realtor who will make your transaction seem easy, I'd highly recommend Stacey!!! "
- Kristen Marsh
" Craig and Stacy did a great job with sale of our house - from cradle to grave - they helped get the house ready, staged, photographed for marketing, set up a safe house visitation plan and then quickly we received an offer. Followed through the entire offer and escrow process and ensured nothing derailed or slowed down the inspection and close out process. I give them my highest possible recommendation, they will do everything necessary to sell your house at a fair and reasonable price -which creates win:win for all parties "
- Bruce Nevel (Senior Facilities Officer)
" Craig and Stacey are great. We have purchased two homes with them and have referred them numerous times. I can't imagine buying or selling a home without their help. I really can't praise them enough. "
- Eric & Cindy F. (Seller and Buyer)
" Their service was fast, efficient, friendly and totally professional. Our home sold in three day and we got our asking price. Thanks to all involved. "
- Raymond Lloyd Anderson
" Stacey's been great to work with. She has our best interest at heart and we would use her again in the future. "
- Teresa Snyder (Home Buyer/seller)
" Stacey and Craig were excellent. They had great knowledge of the Phoenix area and helped us negotiate a great deal on our home. We would use them again. "
- Ed R. (Buyer)
" Stacey was very helpful in the buying process for my new home in Phoenix. She was very patient and offered helpful insights about the market, neighborhood and even connected us with a great contractor for some remodeling. "
- Ryan Anderson (Customer)
" Stacey was very helpful with our relocation. She made it possible to go on a three day house hunt and accommodate my narrow time window. We found the perfect house on the third day and Stacey worked til late that night to get the offer in. She's highly professional and still fun to be around (after all you wind up spending hours with your realtor). I highly respect her sense of fairness and responsibility and will recommend her cordially. "
- Paolo S. (Buyer)
" Craig and Stacey are awesome. They came well prepared for our first conversation showing they had done their research and were invested in our specific home sale. They helped us prepare for the listing and kept us informed as the process moved forward. In the end, we received an offer above asking price the same day as our first open house. Highly recommend! "
- Scott Mahler (Director, Digital Immersion)
" Stacey Aker is a realtor that will go above and beyond for you and your family. She makes sure that all of your requirements are fulfilled. Stacey will update you frequently along your new home purchase and keep you informed, also give you an understanding about the tasks at hand. Not only are you gaining a marvelous realtor but a friend along the way. "
- Jeana Velasco-Madden (Home buyer)
" Stacey is a great agent. She helped us a lot not just for house hunting but also anything she knows about the neighborhood. She is patient, kindhearted, professional with the knowledge of real estate and works fast and efficiently. I was really moved when she spent hours to show us around all the facilities, resources and funs in the whole Chandler area. She is now our good friend, and we would ask her for any information about the community. We highly recommend her as your agent! "
- Junjun Xin (Electrical Engineer)
" I was a brand new buyer and they provided me the knowledge that I needed when buying a new home. They were amazing to work with and I would recommend them to anyone. "
- Joel W. (New Buyer)
" I genuinely enjoyed working with Craig and Stacey they made my experience easy and efficient with my home purchase. Craig spent hours on my behalf dialing in my specific needs and wants in a home. I would certainly recommend and use Craig and Stacey again when I am looking for A personal residence or investment. "
- Ed C. (Investor)
" Stacey is very professional, efficient and responsible. She is extremely helpful for my new home hunting and my settlement in this new place. She is always avalible for any of my needs. She is very familiar with this area and always gives good suggestions and recommendations. I feel very lucky to find her otherwise I won't make such a great choice of the house. She also provides lots of good contacts and information to help me find the right stuff and right person. She drove me around the area and introduced to me, and also helped me to find my baby's day care. She exactly understand the customer's needs and has been very patient. I highly recommend her as your next House purchasing agent! "
- Qin Lei (Assistant Professor)
" Stacey did such a great job for us ! She has a great attention to detail, always stayed on top of things and really knows what she's doing! I would definitely recommend her to anyone I know !! "
- Casey Shaw (Business owner )
" Craig was great from the start, opening up my online portal and sending me listings and updates daily. As soon as I found properties that I liked he scheduled them immediately. I am very pleased with the services they provided, the entire process was very smooth. I would recommend him to anyone looking for a new home. "
- Adam Radloff (Buyer)
" Stacey was great to work with. Very responsive to our needs, and a great negotiator. She let us know what to expect throughout the process, and made sure we were comfortable with every situation we faced. Strongly recommended! "
- Craig Z. (Buyer)
" Stacey made our whole process from listing to closing painless. It was so easy. She is fabulous to work with, very professional and knowledgeable. I recommend her highly. "
- Lori Stevens
" Stacey has good knowledge of the Phoenix and chandler area and had good suggestions to help steer us to the right property. Being from out of state introducing us to docusign helped with the paper process. Stacey was kind, responsive and very accommodation on our needs "
- Marcus G. (Out of State Buyer)
" We bought our current home with Craig's help ten years ago and because of that positive experience we wanted to work with him again when we sold our rental home! The second time around we got Craig and Stacey and what a great team they are! Stacey was exceptionally helpful with the rehab of the home that was going on the market! Because of her time and expertise we were able to maximize our return on investment! Thanks to Craig and Stacey for knowledge and expertise, we recommend and would gladly use them in the future! "
- Arthur and Nancy Engstrom
" Craig and Stacey were just awesome. All of their suggestions helped us make an effective sale and more importantly, they were our agent as an agent is expected to be...looking out for the client's best interest, not just looking for a quick sale. Huge difference vs some other agents. They made the process as easy as possible considering levels of complexity rise when dealing with higher end homes. Can't say enough good things about Craig and Stacey and I highly recommend them to anyone selling a home. "
- Kim Bozik
" My husband and I had never been through the home buying process. Stacey was very informative and helpful. She helped guide us every step of the way and made the entire process easier. I highly recommend her. "
- Vicki Broeder (Caregiver)
" My wife and I were getting ready to relocate from VA to Arizona and we contacted Craig & Stacey for assistance. Not only were they professional and very knowledgeable about the markets here - but more importantly they truly LISTENED to what we wanted in a home and quickly responded with a list of very desirable properties within our budget. With their assist we found our dream home on a Thursday evening, they verified it was definitely what we were looking for on Friday morning. Saturday morning my wife flew out to view this house (as well as other properties in the area & price range). Sunday we put in the bid - as did MANY others. Monday at 2:00 the homeowners closed the bidding. Thanks to Craig's due diligence and negotiation skills we got the home we wanted. 30 days later - we moved in. They definitely made the entire process of looking for and more importantly finding and purchasing a home an extremely positive experience. We highly recommend Craig & Stacey for all your Real Estate needs. Why? Very simply - they truly care and will deliver. Thank you Craig & Stacey! "
- Michael P. (Buyer)
" Stacey is very professional and anticipates our requirements after meeting us a short time. I would recommend her for anyone looking for a home in the southern Phoenix area. "
- Bob B. (Buyer)
" Stacy is an absolute professional who I highly recommend for anybody in the market to purchase/sell a home. She took her time to truly understand our desires and needs and showed us a variety of exactly what we requested. She was extremely familiar with the area, including schools, traffic, shopping, etc. Once we narrowed our search down to a few homes, she actively engaged to negotiate a fair price and then took all necessary steps to close quickly and efficiently. We were in our new home in less than 30 days ! I cannot overstate how absolutely pleased I am with our new home and Stacy Akers efforts to make it reality. "
- Bruce N. (Satisfied Buyer)
" Craig and Stacy are number 1 in book. Always so knowledgeable and willing to go the extra mile. They made each process so easy I have been completely satisfied. I've used their services two times so far and when its time I will use them again with no hesitation what so ever. "
- Colleen S. (Return Client)
" Stacey brought professional warmth to the entire house purchasing process! She took the time to understand our needs in a home and patiently helped us sift through the market until we found the right one. If buying or selling a home, reach out to Stacey! You'll be in great hands. "
- Jena Meyerpeter
" Totally professional and great service kept us updated at all times highly recommend them they are very good at there jobs and know the market well! You can't go wrong with there team "
- RG (Seller)
" Stacey and Craig we awesome! They sold our house in 24 hours with multiple offers. We previously purchased the house with them and knew they were the only realtor we would work with. They had a very professional high tech strategy to hit the market quickly. I was pleased with the photos taken and the social media approach to selling. I could not be happier! "
- Jarrod Bertsch (Quality Engineer)
" Craig made the listing and selling of our house as seamless as possible. He communicated with us every step of the way. We were able to get an offer on our house which allowed us to buy our dream home. Thank you Craig!! "
- Amy Voss (Senior Business Manager)
" As you know we had two other realtors list our 6th Street home. Neither of them produced any offers and between the two of them the total number of buyer showings was somewhere less than half of what you produced. I had not previously had a good experience with a realtor despite having used a few different realtors to purchase and sell several homes in the Valley. Thank you. You were professional, effective and efficient. I thoroughly enjoyed working with both of you. You have great energy, enthusiasm and work ethic. Wishing you the very best life has to offer. "
- Carla C. (Home Seller)
" Craig & Stacey were great to work w/ & showed us what we needed to do each step of the way. "
- Rusty Jensen
" Stacey was great and would recommend her to anyone! We purchased a house and a few months later purchased a lot. Everything went well. She made sure all questions were answered and all paper work in order and that made things very helpful. "
- Al S. (Buyer)
" Craig did a great job by keeping us informed after each viewing and subsequent conversation with an interested buyer. This enabled us to determine what if any changes we though might be helpful. He also provided valuable insight on our responses to possible changes. Finally, He held the deal together through several offers and counter offers. Art Consoli "
- Athur S Consoli
" Stacey helped us find our first home when we moved to AZ 14 years ago, and when we were ready to move, we gave her a call. Selling and buying simultaneously was a bit complicated, but Stacey helped us successfully navigate the process, and our move went smoothly. With selling our house, she gave good advice on what needed to be done for repairs, staging, and pricing. We got two cash offers within the first couple days on the market, and the buyer didn't request any repairs. With our new home purchase, Stacey helped us find what we were looking for in our price range and provided good guidance on how much we should offer based on the market. We ended up with a great home that we really like. Stacey genuinely cares about her clients and has a wealth of experience. She knows the Valley well! If you are looking for a home, selling a home, or doing both, give her a call. "
- Stephanie W
" Our selling experience required us to move first and then list our home. We had our home built that included modifications to the floor plan that worked for us, but actually became objections to the potential buyers that viewed our home. After a short time, it became obvious that we needed to make some changes which included moving a wall and door, and then re-tiling. Of course the exact tile was discontinued, but Craig and Stacey were able to get an exact match in a smaller size. They worked with the contractor and made a very successful modification happen. We also replaced the carpet in the office. Craig and Stacey managed to work with the contractors and make these changes quickly and at very reasonable prices. The home was re-listed and sold very quickly. The amount of work needed to get the house in the best saleable condition was tedious, but Craig and Stacey came through with flying colors. This was all done while we were living on the other side of the country. We were very satisfied and appreciative of the great service we received from Team Akers. "
- Brad Townsend (Seller)
" I found them on Zillow after inquiring about a property. They were awesome to work with and helped us get our dream home before it went back on the market!! Highly recommend!!! "
- Justin & Jennifer (Buyer)
" We found the Akers team at NextHome Valley when we were looking for a second home in Phoenix as we planned to move from Michigan to Phoenix within a few years. We wanted to get a home while the prices were still low. We accomplished that very easily through Stacey Akers, who worked mostly with buyers. When we moved to Phoenix and got new jobs, our house was too far away from where we really wanted to be. It was then we started working with Craig since he works mostly with sellers. Craig put our house on the market in an area where it was notoriously difficult to sell homes. The market was still not quite up to what it is now, so we expected it to take several months (at least) to sell the home. When Craig called within the first month to tell us we had an offer, we couldn't believe it. He had created such a professional and detailed market plan, plus priced our house just at the right price point that it made our real estate stick out. There were many homes around us that had been for sale for a much longer time and continued to be for sale even after we had completed our sale. When the buyer turned out to be challenging, Craig went the extra mile to keep us and the buyer on track and satisfied. And when I say extra mile, I mean EXTRA mile. There were several times I wanted to give up on the buyer, but Craig worked diligently with the other agent to keep the process moving along. As it turned out, we were able to close on the sale in record time. And by the way, the closing process has been the smoothest we've ever experienced with any other agency. We also went back to Stacey to find the perfect house in the area we wanted and now feel this will be our forever home here in the Valley. I couldn't have asked for a better result and I will always recommend Craig and Stacey Akers – they are the best real estate team I've ever come across. "
- Barb Ruis (Accountant)
" Stacey is easy to get along with, makes herself available and is great with other agents. Her ability to get along with a selling agent and her ability to negotiate on my behalf in a timely fashion led to my being able to purchase my house. She was also able to point me in a few directions after the purchase. "
- do not put my name or photo online or elsewhere.
" Stacey was dedicated from Day 1 and actually negotiated a price that both the seller and my husband and I could live with. She met whenever we asked her to and was very knowledgeable about the area and the market. Her husband Craig and her are the dynamic duo in my book. If you are wanting to purchase a home, there is no better group to work with. I will refer Stacey to everyone I know! "
- Tina B.
" I have worked with Craig and Stacey for many years and completed many transactions. They have always worked with integrity and been very responsive to my real estate needs. I would highly recommend Craig and Stacey. "
- Leroy T. (Investor)
" Stacey was a great help in assisting me in the location of my new home. She quickly ascertained what it was that I was looking for and led me right to the home that was perfect for me. She helped me negotiate and navigate the finer points of a very lengthy new build contract. She was quick and accurate in her responses to my questions as we proceeded through the process. "
- Sandy J. (Buyer)
" I could not be happier with my 1st time home buying experience. From the minute I sat down with Stacey to the minute I got my keys I always felt I had the BEST person by my side. She listened to what I wanted and we found my perfect home with-in the first week of working together. She was always available to answer all my questions and is extremely knowledgeable. I got exactly what I wanted because of her and I am so very grateful! "
- Megan Millage (Mortuary Manager)
" Stacey did amazing in working with us in in an ultra competitive market. She was able to find us a home that works for our family now and in the future. If we decide to move again, I'll be giving her a call! "
- Caitlin Herritt
" We really appreciated Stacey's help and experience in this daunting process. She helped us find the perfect home, with lot's of patience and a very personal touch. "
- Goetz N. (Buyer)
" Stacey was a pleasure to work with. She took the time to understand our needs and wants and then showed us the right listings. She was a great help in making an offer the seller would accept and helped arrange and negotiate a lot of the details. In addition, she helped us locate a temporary rental while we were looking for a home and had numerous professional people available to assist as needed. Highly recommend Stacey for your real estate needs "
- Dave K. (Buyer)
" Stacey possesses the alacrity and knowledge necessary for her job, having lived here for so long. She is a beautiful wife and mother to her three daughters, and I am sure they share her admirable traits. "
- Sean F Wolfort MD (Pofessor)
" Relocating to Phoenix from Puerto Rico due to my job was already a huge leap but coming into a different culture and city which I had never visited previously brought a lot of ambiguity and anxiety. I was clueless to 1) the market 2) which area works for me and my family 3) what I was looking for a home. Stacey was a god send, its important to have chemistry with your realtor and what makes an amazing realtor is that they understand more what you want and need then you are even able to articulate. Stacey first works in getting to know you and understand you, which helps give ease and trust that she will find the best property for you. Stacey provided transparent information on the current market and what can help you get an offer accepted, she knows so much of Phoenix that she can understand which neighborhood works great for you and your family dynamics and she made sure to pick out homes that fulfilled the wish list. My process for purchasing a home with the bank was a whirlwind but Stacey & her husband Craig were with me thru all of it, supporting and ensuring that we got to closing day. "
- Hiriana Arroyo
" Craig is knowledgeable about the market. We were able to sell our house with a reasonable and competitive price. The online marketing techniques that he applied might be a factor on how quickly we got an offer for the house. Our house was in the market for a very short period of time. He also provided guidance on how to handle a pretty significant appraisal issue and was able to resolve it in a timely manner. He was willing to jump in and helped us with the last minute housekeeping issue that we ran into before closing. One thing that we wished we could have during the contract period was more frequent updates. "
- The Nichols (Seller)
" Craig and Stacey were the perfect fit for us. They worked with our crazy schedules and tight timeline. They have a very up to date system for selling and buying houses with seamless transactions. Craig and Stacey were very much there for us during the many stressors of buying and selling at the same time!!! "
- Lacey Smekal (RN)
" I met Stacey through a referral when I was looking to sell my home in 2005. Ten years later, and four different home transactions later, I not only consider her my realtor but she has also become a friend. Through each of these home transactions she was there every step of the way whether it was to sit through home inspections, our title signings, or to pick out our upgrades in a new home purchase. If there was ever a time she wasn't available, her husband Craig would be there. They make a great team! I also have been very happy with the mortgage lending company they work with. I strongly recommend them and have put my trust in them over the past decade for all our real estate needs. "
- Michelle M. (Repeat Customer)
" We are so happy to have had the opportunity to work with Stacey. She was so knowledgeable, warm, and patient with us, and made the process of finding our home very easy! "
- Molly Radigan
" In a very down market we tried two other agents to help sell out home. They did the minimum one could do and the house did not sell. The Akers took the time to understand the positives and perceived negatives about hour home and then devised a plan of action to overcome the perceived negatives. The house sold quickly. They kept us well informed throughout the process. Guided us well. Gave excellent advice. I was very impressed with their creativity and their effort. They truly went above and beyond anything we had experienced in other home sale experiences. I HIGHLY recommend them. "
- CC (Seller)
" We found Stacey about three years ago when looking for a second home in the Phoenix area. Stacey started sending us the listings while we were living in Michigan and spent many hours on the phone and on-line with us over a period of time. When I came to Phoenix, she spent two full days with us touring homes. She quickly picked up on exactly what I wanted, and we ended up purchasing a home off of one of her recommendations, rather than what I had found myself. After we moved permanently to Phoenix, we decided we wanted a bigger home closer in to the city and once again, Stacey helped us find just the perfect home. She was completely awesome - my very first Phoenix friend. With her help, we not only found a beautiful forever home, but I found a job and a total feeling of belonging here. I can't say enough good things about her. Her husband Craig helped us sell our first Phoenix home very quickly in a slow market and area, and together, they make the best team of realtors I have ever known. They work so hard to make your transition into a new area the best it could possibly be and go above and beyond with everything. I will always recommend Stacey and Craig to anyone who needs a realtor - they are THE BEST! "
- Barb Ruis (N/A)
" My husband and I recently moved to Arizona from Michigan. Stacey gave us a tour of the different communities in Phoenix and the surrounding areas, and answered all of our (many) questions. We can be picky and indecisive homebuyers, and Stacey was very patient with us while we looked at many houses. We purchased a home last month, and because of how knowledgeable Stacey is about real estate and the Phoenix area, we felt confident in our decision! We love our home and had such a great experience with both Stacey and Craig. We're so thankful to have had such a wonderful and warm welcome to Arizona! If you're looking for a real estate professional who is knowledgeable, diligent, responsive, funny, and kind - look no further. "
- Sarah Tuffs
" I have worked with Craig and Stacey since my first investment deal 6 years ago. They know the market, they know how to stage and sell. They are the Best Team in the Valley! "
- Tony B (Investor)
" Craig was the listing agent for the home I purchased. I did not have a buying agent by choice because this adds another level of agency that was not needed. I knew what I was looking for in a home and at what location. Craig partnered with me and acted on both the Seller and Buyer's behalf. This was a very positive experience since Craig worked quickly and effectively with the Seller's. We had an agreement in a couple hours and closed within 3 weeks. He made himself available and traveled 50 miles to the home at a drop of a hat. It was a very positive experience and his communication was outstanding. I recommend using Craig as a Buying/Selling agent for any real estate purchase in the future. "
- Dave Wheeler (Program Manager)
" Stacey did an awesome job helping us find and purchase our new home. She is extremely knowledgeable and always responsive. As out of state buyers, we started our journey over 3 years ago. Stacey was patient and stuck with us all the way. When we finally committed to making the leap, Stacey went above and beyond to accommodate us. She spent hours on the phone with us, walking us through the buying process in Arizona, and helping us to determine a plan. She also assisted us by visiting houses and letting us view them via FaceTime before we were able to come out. When we did make a last minute trip, Stacey gave us her full attention and took us to visit a multitude of properties in person. By listening to what we said - and what we didn't say- Stacey formulated a solid understanding of what a house would need to have to become our dream home. When it came time to negotiate, Stacey was an excellent communicator and obviously skilled. We couldn't be happier with the outcome and will always be grateful to Stacey for helping make our dream a reality. We lucked out when we found Stacey and we would highly recommend her to anyone looking for a top notch, dedicated, exceptional agent. "
- Julie Piantanida
" Stacey knows the area well. We moved from out of state but stayed in close touch with her. She is responsive and helped us find a home in a very short time frame (4 days!). We would highly recommend her. "
- Xiaoning W. (Out of State Buyer )
" Craig and Stacey were amazing. I wish I could eloquently describe the care they have to us and their thorough nature. They are prompt and detail oriented. I felt at ease with them as our listing agent. "
- Sarah Ostler
" After relocating from the East coast to Phoenix AZ we were in great need of a real estate professional to help us navigate the local market. We initially came in contact with Craig Akers purely by chance as he was the listing broker of a property we decided to view. After explaining our needs to Craig he quickly set us up with an automated MLS viewing and notification system based on the fundamental home search criteria we provided. From that point on, and without reservation, we decided that Craig was the broker for us. He was incredibly courteous, professional, and most importantly focused on getting us the home that we wanted, versus just putting us into a property for the sake of getting a close. He was the consummate professional from the beginning, guiding us through every step of the process, but not in an over-bearing way, but clearly as someone who had a vested interest in making our home search process as friendly and informative as possible. In doing so, Craig was also sure to nudge us if we needed nudging in order to make sure we didn't miss opportunities as they came to market. Craig exemplified what you would expect and need in a broker; someone who listens to your needs and focuses accordingly, but also someone who will tell you when you are about to make a mistake and gets you back on-track to ensure you meet your real estage goals. Craig was responsive to all of our requests for home showings. He showed up on-time and always worked to ensure he could accommodate our schedule 7 days a week. In short, I have recommended Craig Akers of NextHome Valleywide (formerly Omni Real Estate Solutions) to my family and friends for all of their real estate needs. If you are looking for an experienced, honest, and straight forward real estate broker who's primary goal will be to ensure you get the property of your dreams, than please don't hesitate to contact Craig and Stacey Akers - you won't be disappointed. "
- RVM (Relocation Buyer)
" We interviewed Craig and his team from long distance and were impressed with how professional both he and his wife, Stacey were in discussing our listing. We decided to engage them by listing two properties for sale. At this time we are most happy with the results! Our first property sold within two weeks of the listing and everything went extremely smooth. Both Craig and Stacey were very actively involved in preparing the properties for sale and providing good solid guidance on every step of the process. They paid attention to detail and had a very good understanding of the market. We highly recommend Craig and Stacey! "
- Kaylor Shemberger
" We were from out of state in search of new existing housing in the Phoenix area. Craig and Stacey were experts and provided areas of interest for our housing search. Provided a great web interface to use for house hunting and supplied us with the right house for our budget and space requirements. Highly recommend them to all. They have many resources to help with inspection, finance and more. "
- L. Dunn
" Stacey and team were awesome when we were looking for a new home. She had great knowledge of the process, properties, and communities! Even though we were moving from out of state, they made themselves available during our transition and helped us find a property we can truly call home. We would definitely recommend Stacey or Craig for your buying or selling needs. "
- John D. (Buyer)
" If you want the best in 'The Valley', call Craig and Stacey. Fast and effective service, along with great knowledge in Real Estate, is what sets them apart from the rest. Thanks for the work you do!! Rob Hoffman "
- Rob Hoffman
" I can highly recommend Stacey of NextHome. She did a wonderful job of walking us through the entire process - from the beginning of our search online all the way to close. (She has even been responsive to a few questions we've had after the sale!). She was flexible with different forms of communication (Face Time, phone, text, and in person). This was very important since we were coming from out of state. She had to be our eyes and ears when we couldn't be there and she quickly tuned in to exactly what wanted. We are happy with our our purchase and will definitely look to Stacey if we want to sell or purchase again. "
- Chris S.
" Craig, Stacy and Stephen, Did an awesome job selling our home, it sold in 2 days!!! Easy to work with very professional, making a stressful situation easy breezy. Thank you for your hard work, Steve, Danny and Brutus "
- Steve Stockton (Program Manager)
" Stacey Akers is an excellent realtor. She truly cares about putting you into the home that will fit your family. There were several times where she could have suggested a home for our family that would be a quick sell for her. Instead, she only directed us to homes that were a true fit in spite of the fact it might take longer for her to make a sale. If you want a realtor that truly cares, contact Stacey. "
- Sharon K. (Buyer)
" Stacey and her husband Craig were a great team and got our home ready to sell quickly! I highly recommend her as a real estate agent. We will use her services again when we move back to Arizona! "
- Brian Marsh
" Craig was easy to work with and just when we were losing hope due to the market he came through just as promised. He walked us through the negotiations and what to counter with. Our transaction all in all was a pretty smooth one. "
- Tracy S. (Seller)
" Stacey has a gift of listening and then putting all your wants together into finding the best home. We started out all over the place and very quickly she pulled out key information crucial to our home buying process. She is professional and made the whole process painless. I have confidently recommended her services to others and we are happier than we could have ever imagined with our new home. "
- Lori S. (Buyer)
" Stacey was amazing!! Her savvy, experience, and dedication helped put my daughter into her dream home. In this market that wasn't easy, but she was there every step of the way, day and night, providing the needed support throughout. As a mother of four girls, It was readily apparent from the start Stacey possessed the caring and intuitiveness that ensured my daughter's experience was above and beyond. "
- Kathy Mills (SVP & CFO)
" Craig and Stacey helped us complete a short sell our house in 2012. They were knowledgeable about the process and kept us informed about what to expect and what the next step in the process was. We appreciated all the time they put into making sure the deal went through. "
- Amber M. (Short Sale)
" Craig and Stacey are very energetic and on top of their game. We live many states away from AZ, but didn't have any problem getting several houses bought and sold in a very timely and professional way. Good people!! "
- Robb H. (Out of State Investor)
" We worked with Stacey for over 2 years looking for a home with specific features. She had lots of ideas and suggestions and was willing to run around with us many many times until we finally found the right home for us. She's very professional, but also a lot of fun. Stacey also helped my older parents buy a home and handled the long distance closing very smoothly. They were delighted with her. Craig sold our old home for us. He was very knowledgeable and we got it done quickly. I would highly recommend them. "
- Laurie D. (Buyer and Seller)
" Craig is the right guy for your real estate needs! Great job done by his entire staff. "
- Richard G. (Home Seller)
" Stacy was our realtor for a recent Investment Property we purchased in Old Town Scottsdale. She was very professional, timely, and knowledgeable. She helped us obtain a great price, and kept the project moving forward. Thank You for helping us with our new project!!!! "
- Mark Johnson (Home Owner)
" Craig and Stacey of NextHome did a wonderful job for us when we sold our home and found a new one. They met with us to explain the process, advised us on showing the home, and were with us every step of the way from listing to close. Our home sold in only a few days thanks to them. I would highly recommend them to anyone looking for a Realtor! Thanks, Craig and Stacey! "
- Alden L Weight
" I didn't get an opportunity to express this in person during our final walk-through on Monday as we were pre-occupied, so I will take this opportunity to say it here: We crossed paths arbitrarily based on one of the first properties we viewed in Tempe with you as the listing agent. At that point, without recommendation and with some reservations, we decided to keep you as our primary broker as we felt you deserved the opportunity given your time to show us the initial property we inquired about. Fast forward - and after a few trials and tribulations here and there - we have finally closed on a property that we believe our family will grow to enjoy for the next several years [your input was paramount in this decision]. Along the way there were some recommendations we disagreed with, but in the end your guidance and direction was largely on point and we appreciated them throughout the process. You have a somewhat passive East-Coast persona about you that kind of won me over in the end. Make recommendations, listen to feedback, provide constructive criticism, argue when arguing was right, and straight up tell the truth when you heard our rationale on any given property [thow in f-bombs here and there as needed]. Your earned my respect in that regard. In summary, THANK YOU CRAIG - for guiding us along the way and both tolerating and adjusting to our indecision in the process. I don't think we could have been satisfied with any other broker. You have our endorsement 1,000% for any future clients, and you will have an exclusive on our listing, whether its one year or 10 years from now. THANK YOU CRAIG FOR HELPING US FIND A HOME FOR OUR FAMILY. I hope to one day cross paths with you and your wife, either planned or unplanned, so we can share a drink and enjoy each others company. "
- Robert M. (Buyer)
" Stacey has been there through every step of the process. She's not afraid of hard work to get the job done right! I asked SO many questions along the way, and Stacey was always happy to help me find the answers. She even helped get my lender and the builder communicating appropriately! I highly recommend Stacey Akers! Five stars "
- Jessica B
" Stacey was very helpful in looking for an investment property. She showed me all the listings that fit the budget, ROI, proximity that I was looking for. The full process was awesome and I felt very comfortable. Definitely recommend them to others. "
- Dan M. (Investor)
" Stacey was incredible from start to finish. We got her advice months before we listed our first home to see what improvements would give us the most "bang for our buck." That helped us focus and have a list to guide us to be ready for selling. When it came to buying, she was very responsive to help us see the properties we were interested in, and we appreciated her expert advice on the potential for each home or lack thereof. When we were in the bidding process, she navigated through the best ways to have our offer stand out. Her stellar reputation in the community was an asset when dealing with the seller's agent. We are so happy that we chose Stacey, thanks to a referral. We talk about how lucky we had such expertise and support through a challenging and stressful process. We would highly recommend Stacey to anyone looking for a realtor. "
- Kelsey & Billy Donnay
" We honestly do not know what we would have done without Stacey's guidance, experience and support during the process of buying our home. We were from out of state and had a limited opportunity to find and make an offer on a home. We truly felt like she was watching out for us the entire time. She knows the area so well and she knew what areas provided the amenities we were looking for in a second home. I work as a Realtor in another state so I sat the bar really high and Stacey surpassed all of my expectations. We fell in love with our condo (and the entire community). That's when we saw Stacey's expertise shine through. She fought for us the entire time. We purchased a property that was in the frame stage of construction and she literally carried us through the design center (I'm pretty sure we would still be there trying to pick out finishes if she hadn't been there to help us out). She made sure she was there to represent us during the inspection process since we were out of state. I don't know what we would have done without her. She kept in constant contact with us the entire time, even though we were in a different state. She took care of us through any issues that came up during the purchase, protected us the entire time, and she dealt with issues so we didn't have to. She handled everything and it reduced the stress that we were under. But the service did not end with the closing of our home. She made sure to check on our house as we were out of state. Once we closed, she provided us with a list of resources in our area that were businesses we could rely on. We have used more than one service she recommended and we have not been disappointed. Stacey is well known in the area and has a fantastic reputation. Stacey still checks on us. It is rare to find a service level like what we were shown. I would recommend her to anyone looking to buy or sell a home in the area. The bar is instantly raised when you work with Stacey. She works tirelessly to ensure that your goal to buy or sell a home is as smooth a process as possible. If we ever sell this house or need to purchase another one, we would definitely utilize Stacey again. We have such gratitude for her helping us to realize our dream of owning a second home in Arizona and we fully realize what a major role she had in making our dream a reality. "
- Tina Vorbeck
" Stacey was so amazing in helping us find a new home in a new state. She listened to our needs and concerns and worked around them. She was extremely knowledgeable and helpful in every aspect of our move! Would would definitely recommend her to everyone we know! "
- Darren B. (Buyer)
" Craig came to our home and gave us his proposal and we liked what he had to tell us. His wife Stacey did a wonderful job of designing and offering her vision for us to list and sell our home. Everything went great and our home sold in 24 days. I would not hesitate to recommend them to anyone. "
- Michael & Roseann Bruno (retired)
" Most important they listen. We found both Stacey & Craigs knowledge of the areas we were interested in, for our new location, very impressive. The sale of our home had challenges that they helped us through with ease. We are grateful for their advise and kindness. "
- Susan T. (Seller and Buyer)
" Craig and Stacey of NextHome did a wonderful job for us when we sold our home and found a new one. They met with us to explain the process, advised us on showing the home, and were with us every step of the way from listing to close. Our home sold in only a few days thanks to them. Stacey in particular was the Realtor we went through when we first moved to Arizona, so we have actually worked with her twice. Both times, she met us at all our appointments, went to bat for us on whatever we wanted, and put herself in our shoes. Stacey is very experienced and very good at what she does. Should we ever decide to move again, she will be the first person to know. I would highly recommend Stacey and Craig to anyone looking for a Realtor! Thanks to you both! "
- Alden L Weight
" Stacey was incredibly helpful every step of the way! I felt I could trust her from the start of the home buying process and that she had my best interest in mind. I would definitely recommend Stacey to my family and friends. "
- Emily Mills
" Stacey is very knowledgeable about the market and was always in touch with us along the process. She was always available to talk on the phone or meet to discuss aspects if the purchase or sale of our properties. Their office is in a good location and is easy to drive to. "
- Ole S. (Buyer)
Previous
Next